If I Get Into An Accident, Will My Car Insurance Policy Be Canceled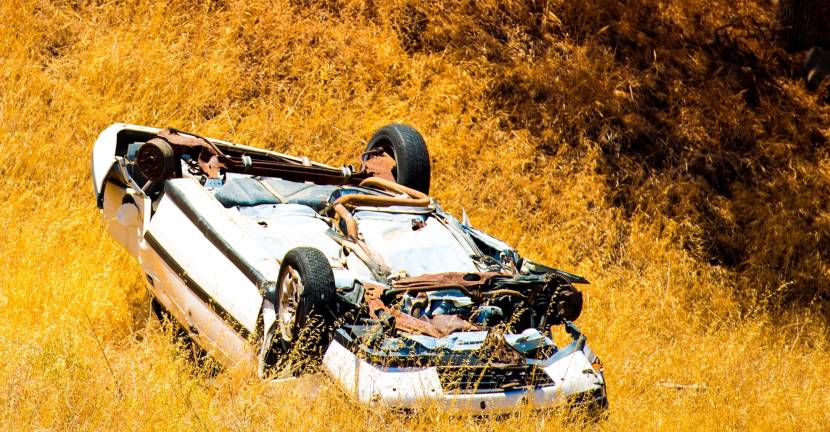 If you are involved in an accident, there could be a great many things to take care of. Just after the accident, you will want to make sure everyone is okay, call 911 if necessary, communicate with police and first responders if necessary, share insurance information, and stay as calm as you can be given the situation. Car accidents can be quite stressful, but fortunately, systems are in place to make the processes as straightforward and streamlined as possible.
After an accident happens, many drivers have concerns about whether or not their auto insurance policy will be canceled. The answer to the question does depend on a number of variables. Read on to find out what happens after an accident, why your policy may not be reviewed, what to do at the end of your policy, and whether or not your policy will always go up in price after an accident.
What Happens After An Accident?
There are a lot of directions your car insurance company could go if you get into an accident. If you already have car insurance, and you get into an accident, there are some cases where your policy may be canceled, and other cases where it can continue on. The thing is, each company has different policy terms, and these terms will dictate what will happen after a crash occurs.
Many car insurance providers do not cancel policies but will decide not to renew a plan when the time comes. You might not have the option to continue with the same policy once your current one runs out. In this case, you may be able to get a separate policy with the same company, or you may need to search for a different company altogether.
It is quite rare for an automobile insurance policy to be canceled altogether, and in most cases, if you have not had the policy for more than 60 days, automobile insurance providers are not permitted to cancel your policy because of your accident. Another important note to know is that car insurance companies generally need to let you know if they are not going to renew your policy, and in some cases, they need to give up to 30 days' notice before they terminate the agreement. This provides time for you to shop around for a new policy.
One way to help predict whether or not your company is likely to cancel or to choose not to renew your plan is to read the fine print that was included when you first purchased your car insurance plan. You can also just ask them how they usually proceed in situations like yours.
Why Your Policy May Not Be Renewed
If your auto insurance provider decides not to renew your insurance coverage, you will be left without a coverage plan when your contract ends. You can start looking for a new policy as soon as you know your insurance company is not going to renew. Generally speaking, a policy that is not renewed only happens when the policyholder moves outside of the demographic the car insurance company provides insurance for.
It is highly beneficial for insurance providers to offer insurance plans to drivers who they think will be safe on the road. These make for better investments overall. Of course, if a driver never gets into an accident, the car insurance company does not have to pay out on any claims, which is good for them. It is also good for you, because you can avoid getting tickets for not having insurance, and you will not have gotten into an accident. If nothing else, having a proper car insurance policy can provide peace of mind.
Because of the parameters many of the top car insurance providers have, a market for companies that provide nonstandard car insurance, car insurance for high-risk drivers, has grown. Some companies cater specifically to higher risk drivers, which is often the route people have to go if their policy is not renewed or is canceled.
What To Do At The End Of Your Policy
If you find out that your insurance policy is not going to be renewed, it is time to start the search for a new auto insurance provider. You will want to get free quotes from multiple companies, including utilizing the tools on this site to compare companies. The process is essentially the same as it was the first time you got car insurance. You will want to find the best deals possible, take advantage of the best discounts available, and find the best prices on car insurance.
Additionally, you will want to compare customer service, check to make sure the coverage amounts you need are what are on your new policy, and if you have had any major life situations you may want to let your car insurance provider know. If you have gotten married, for example, you might save money overall on your policy.
Another word of advice. Even if your policy is auto-renewed, you should still compare prices from other car insurance companies. You may find that another company offers what you need, with great customer service, at a cheaper rate for car insurance that fits your needs better.
Does Your Policy Always Go Up In Price After An Accident
With many factors that affect car insurance rates, an accident has a number of factors that are considered by the car insurance company pertaining to pricing. The most simple example of when a car insurance policy will not go up is if the accident is not your fault. If the other driver is deemed to be at-fault for the accident, it is their insurance company that will pay for the damages, meaning that you will not file a claim. If you do not file a claim, your insurance premiums will not go up.
Additionally, you might be at the most expensive rate in your demographic already. Even though it means you are not in the ideal situation, it does mean that your insurance premium will not go up. Car insurance companies also occasionally overlook minor accidents, either because they are small enough accidents or because you have decided to pay for the damages out-of-pocket.
Lastly, if you have a car insurance company that has accident forgiveness, they may choose not to raise your premium because you have had a policy with them for a long enough period of time or due to other terms in your policy.
You should always take the time to check with other car insurance providers to see if you can get a lower rate. If you get in an accident, the same holds true. If you have any questions, ask your car insurance provider. To save money on car insurance, make sure to use insurance .us. Thank you for reading.