Home insurance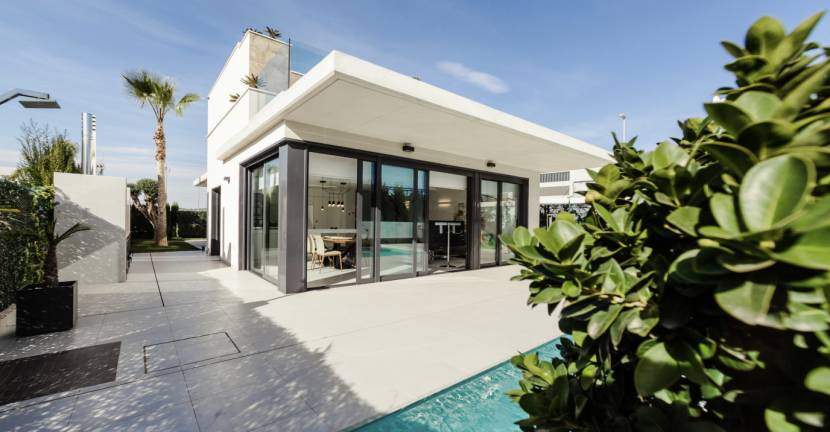 What Is Home Insurance?
There are multiple types of home insurance coverage plans, and knowing the difference between these plans is essential when looking to pick the best home insurance policy for your needs. Home insurance policies are contracts between policyholders and home insurance companies, and it is important to understand each party's role in these types of insurance coverages. The policyholder agrees to pay premiums on the policy, and the insurance company agrees to pay out benefits when certain covered perils and situations occur. Many things can happen to a home that can drain people's bank accounts and leave them struggling to pay bills. Home insurance protects people financially so that these situations do not negatively affect people's lives as much.
Home insurance policies generally cover either the physical home itself, the contents inside the home, or the property a home is on. They can also cover liabilities. Home insurance companies try to provide an amount of flexibility in their policy in order to be competitive. Insurance providers deal with risk and statistics. The premiums that people pay often depend on a number of factors, including details about your home and the contents inside, the location of your home, the cost of repairing your house in the area you are in, the amount of coverage you are looking to get, and more. Getting the most value out of your homeowner's insurance policy means striking a balance between the premiums you are paying, what you get coverage for, and how much coverage you get.
Comparing Home Insurance Companies
Home insurance companies often provide similar policies, but each one does have differences in terms of the smaller details in policies, like the company's financial strength ratings, the company's overall customer satisfaction score, and the market share that the company has. There are a number of ways to compare companies, and these are three of the prominent ones. When looking at purchasing a home insurance plan, you will want to get free home insurance quotes from multiple companies. Some of the companies that provide homeowners insurance plans include Allstate, Amica, State Farm, Nationwide, The Hartford, Liberty Mutual, Progressive, and USAA. Each one of these companies have their strengths, so depending on whether you are looking for homeowners insurance for new homebuyers, homeowners insurance companies with good customer service, the best homeowners insurance quotes online, the best homeowners insurance for green homes, or a number of other specific things, some companies may be better than others.
What Homeowners Insurance Covers
The coverage that homeowners insurance plans provide helps protect people against damages and loss due to covered perils. Named perils policies only cover the specific risks that are listed in the policy. Open perils policies cover everything except for specific exclusions that are listed in the policy. There are also optional endorsements that extend or increase coverage in different ways. When considering a homeowners insurance policy, you will want to consider and research the risks in your home's location. If your home is at risk of flooding, you will want to make sure that you have insurance coverage that protects you if flooding occurs, as an example.
Customer Service In Homeowners Insurance Companies
Customer service is a variable that many people do not consider as highly as price when it comes to insurance providers. That said, customer service is extremely important. Some companies are more likely to fulfill claims quickly and easily. Customer service starts from explaining policies to potential policyholders, but it also continues through to claims filing, the ability to change and adjust policies, customer service with billing, and more. If the company tends to have problems getting back to its customers, that can be an issue. Make sure to compare not only the policies that are provided, side-by-side, to check for the differences between them, but also compare the customer service companies provide. Sometimes paying a little bit more money for good customer service is well worth it.
Take Advantage Of Discounts
While some companies have more competitive initial quotes, people looking to purchase home insurance policies also need to take discounts into consideration. Things like owning a fire extinguisher, being claims free, having multiple insurance policies with the same company, purchasing a new home as opposed to an older home, and numerous other discounts are available for people looking to buy policies. When you are considering multiple insurance companies, you will want to ask about not only discounts that you qualify for, but also which discounts you might be able to be eligible for in the future. Companies often offer savings to homeowners who are proactive in decreasing the risks their home has.
Who Needs Home Insurance?
Most people who have a place of residence can benefit from a home insurance policy. Home insurance plans are not only for people purchasing homes, but also for people who rent homes, rent apartments, and condominiums, rent property to other people, and more. Finding the best home insurance companies for your particular situation is valuable. Homeowners insurance cover things like damage from wind and hail, damage from water and freezing, damage from fire and lightning, and other perils as well, like vandalism, theft, and malicious mischief.
In addition to protecting people from damage to their property and assets, liability damage is also available for homeowners. These liability homeowners insurance policies protect people from expenses resulting from the medical payments of other people injured on your property, bodily injury, property damage, and more. If any of these things apply to you, you may be in need of a home insurance coverage plan. People often make claims for some pretty expensive items if they are damaged by covered perils. This can include things like jewelry, electronics, furniture, clothing, self, appliances, tools, and more.
Types Of Home Insurance
The types of homeowners insurance that can be purchased include dwelling coverage, personal property coverage, liability coverage, loss of use coverage, and sometimes other more unique coverages for special circumstances. Knowing what these insurance plans cover is important when it comes to deciding which policies to purchase, and how much insurance of each to get.
Dwelling insurance coverage provides financial protection to policyholders if their home is damaged by an event that is covered in their policy. This can include things like walls, doors, roofing, the foundation of a home, and structures that are attached to your home.
Personal property coverage is insurance coverage that protects you financially if you need to replace your belongings due to damage that is caused by a covered peril. This can include things like beds, mattresses, clothing, jewelry, electronics, and more.
Liability coverage for homeowners protects them from legal liability of property damage or bodily injury. If your pet injures someone, or your child accidentally damages the neighbor's property, liability coverage can help lessen the financial burden that can come from the associated expenses.
Loss of use coverage is also something that people purchase. If your home cannot be lived in due to damage from a covered peril, you can get benefits from your homeowner's insurance company by having a loss of use coverage plan. There are maximum policy limits, and it is also important to know that this policy only covers expenses that are above and beyond your normal expenses. Things like additional transportation expenses due to needing to travel further to get to work and the renting of a hotel room to stay in while your home is being repaired are often covered in this portion of the home insurance plan.
Final Notes
There are a number of factors that impact people's home insurance rates, and there are a number of different types of policies that people can purchase to protect themselves financially. A home is the most expensive purchase most people make, so protecting this financial investment is extremely important. Your rates can go up and down based on coverage limits types of insurance you choose to purchase, the discounts you qualify for, the deductible you select, and a number of other variables.
Some people also choose to purchase homes where their insurance rates are lower, something to consider if you are looking to buy a home. Use the tools here to find the best home insurance companies and get the best prices for homeowners insurance. Value is important when it comes to selecting insurance policies, so look for a good balance between customer service, the financial strength companies have, policies they provide, and use this site to get the best deals on home insurance today.