Health Insurance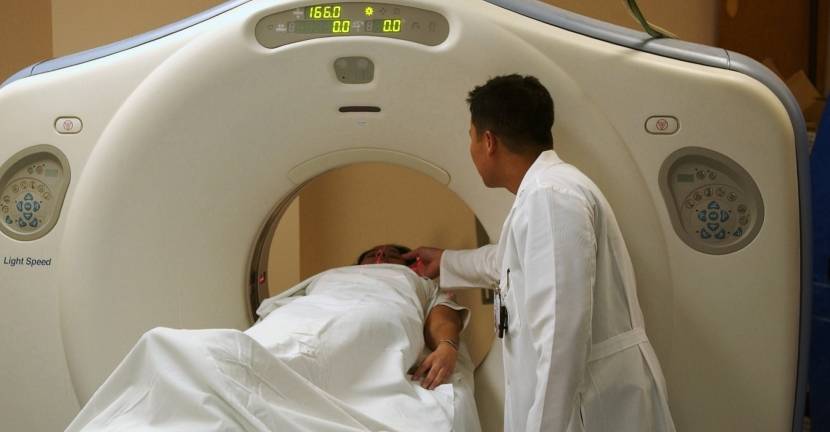 When people first purchase a health insurance policy, it is often something that needs to be educated on and researched beforehand. Health insurance can seem fairly complex at first, but it is very similar to making other purchases. There are a number of different options that are available, and because this can be an expensive purchase, especially considering it is something you may pay for your entire life, it is one that you want to be well researched for. Health insurance is a contract between a policyholder and an insurance company. A health insurance policy can help you save a lot of money on health expenses, but purchasing a policy that suits your needs well is essential.
It can be tempting to go with the cheapest options for health insurance coverage, but in order to save money, you will need to understand health insurance plan basics. In many cases, having a health insurance coverage plan where you pay a higher premium can end up saving you a lot more money in the long run. Finding that balance between not paying too much in premiums and getting a lot more insurance then you need and not paying enough in premiums and having to pay a lot more out-of-pocket is important.
What Is A Health Insurance Policy?
A health insurance policy is a legal contract between an insurance provider and the policyholder. The policyholder agrees to pay premiums for the services a health insurance company provides, and the health insurance company agrees to provide their services so long as premiums are being paid and the terms of the contract are met. Insurance companies base their prices on what they believe the risk a policyholder has in terms of health expenses. In the US, life insurance policies are in a fee-for-service structure. The doctor, hospital, or medical professional who provides care is compensated based on the services they provide to a patient. Some people and companies are looking to change that to an outcome-based system where the outcomes of the provided service impact how much the doctor, hospital, or medical professional is paid.
Health Insurance Definitions
It is important to know certain definitions when talking about a health insurance policy. The first one most people consider and need to know is health insurance premium. A health insurance premium is a fee that is paid to an insurance company to get healthcare coverage as described in the policy. These are determined by an underwriting process in which healthcare insurance providers assign risk to the people applying for a policy. There are many variables that are taken into consideration when determining the premiums, or price, of a policy. These can include things like medical history, age, gender, and cost of medical care in the area a person lives. There are many other variables used as well, one of which being deductibles.
The deductible in an insurance policy is the amount a policyholder would have to pay before the insurance company starts to pay for expenses. If a policy has a $3,000 annual deductible, the policyholder would need to pay the first $3,000 in out-of-pocket medical expenses before the insurance policy would kick in to reimburse expenses. Deductibles can be for entire families or just for individuals.
Another definition that people researching health insurance plans need to know is copayments. A copayment is the amount of each medical treatment that a person pays, with the insurance provider paying the rest. This is usually done in percentages, meaning that higher copayment percentages for policyholders means more money paid by them overall. Coinsurance is another term that people should know; allowing insurance companies to share risks with policyholders and limit excessive utilization.
In addition to all of these, people who are looking to purchase health insurance coverage need to know about exclusions. Health insurance policies do not often cover all medical expenses. Expenses that are not covered may be defined by the type of treatment, type of medical provider, or its relation to a medical condition itself. People searching for health insurance plans should research what is excluded and make sure that the things they are in need of are included in the policy.
One of the other things that affects not only the costs of health insurance policies but also how much benefit you can receive is the coverage limits a plan has. Coverage limits are the maximum amount an insurance company will pay to a policyholder. These can be up to $1 million or more, calculated either annually, over the course of a lifetime, or both. When it comes to healthcare expenses over the course of a lifetime, one million dollars in coverage limits is not as large as it might seem. Things like organ transplants are costly, and extended hospital stays for things like premature babies or pneumonia can add up quickly. Make sure to agree on the coverage limit you want to purchase with your insurer before you buy a policy. It is unlikely that insurance companies will raise the limits on already purchased plans.
Insurance companies also utilize out-of-pocket maximums, which is the policyholder's maximum exposure for payment while a coverage plan is in place. Additionally, it is important to remember that the benefits of having a health insurance policy can also come from negotiated discount pricing between medical suppliers and providers and the insurance companies.
Insurance companies pay less for services in many cases, which can help people save more money overall. The ways the rates are set are often based on whether or not medical providers, physicians, and hospitals are in network or out of network. Out-of-network providers usually cost more than in-network providers usually cost. Some types of policies require preauthorization's, which means that certain medical procedures need prior approval from a specialist. In some cases, visiting a specialist also requires approval.
Make sure to read over your insurance policies explanation of benefits, generally a description of what is covered in a health insurance plan, as well as what is excluded. The final contracted fees for the service and other financial responsibility information is included in this section. Be sure to review this document to make sure what you understand about a policy is accurate.
Final Notes
Good health is an incredible asset, and even though the United States medical system has been in an overhaul for a while, the value of health insurance coverage is there. These policies can prevent delayed treatment and hundreds of thousands of dollars in medical bills that can wreak havoc on a person's finances. Shop around to get the best prices, and utilize the tools here on the site to get the right policy for your needs at the best prices for health insurance.