Auto insurance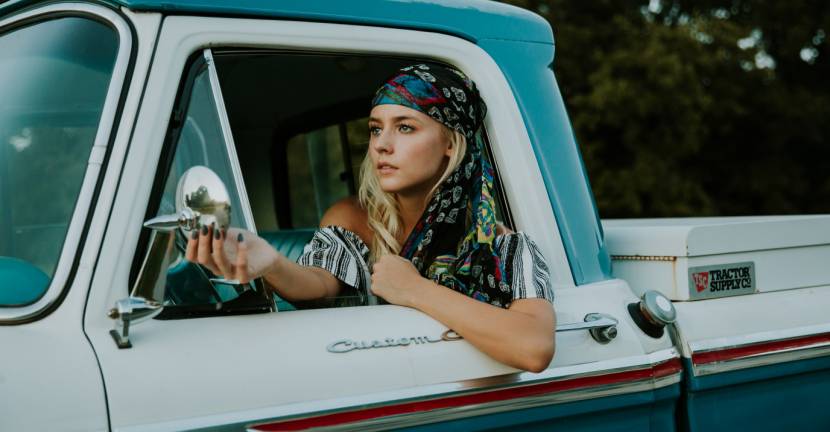 Millions of Americans drive to their workplaces, to visit family and friends, and get to school. Each of these people needs car insurance to drive legally in the state they reside in. Each state has laws about automobile insurance, so each one can have different minimum limits for car insurance and different requirements when it comes to providing proof of insurance. This website has the best resources for car insurance, providing valuable information that you need to know to save money on car insurance. Getting the best prices for auto insurance starts with getting free quotes for car insurance online.
Many companies provide insurance in each state, and there are also many different types of car insurance that can be purchased. Not all types of auto insurance are required, so getting accurate information on what you need to buy in your state is essential. It is also a smart plan to learn about why each type of car coverage is important so that you can weigh whether or not you should purchase it.
What Is Car Insurance?
Getting the right car insurance policy for you can help you save a lot of money in the long run. Car accidents can be costly, and car insurance protects you financially if an accident occurs. Most states require that drivers have a minimum amount of car insurance, and in many cases, liability insurance coverage is needed to drive legally. There are several other types of vehicle insurance as well, all of which help cover the costs that can be associated with automobile accidents and other events. This can include personal injury protection, medical payments (Medpay), uninsured motorist coverage, UIM coverage, property damage liability insurance, bodily injury liability insurance, lease gap insurance, and many others.
Learning about the different types of car insurance coverage, as well as whether they are required in your state or not, is vital. Driving without an automobile insurance policy can lead to incredibly large expenses and deplete people's finances very quickly. You will need to know which type of auto insurance you would like to purchase, and which ones are appropriate for your specific situation.
Types Of Car Insurance
In the United States, each state makes car insurance requirements that need to be followed by law. These include policy types and coverage limits. The coverage limits an automobile insurance policy has is the most amount of money an auto insurance provider will pay if an accident or other covered situation occurs. Each different type of addition to a person's car insurance plan will often have a limit, and you can choose to pay a higher monthly premium to receive more protection. Many people find that the minimum amount required by law would not be sufficient to cover more severe accidents, which have more substantial expenses.
Liability insurance pays out to other people and is a type of insurance that pays for either property damage to other people's property or medical bills of other people who are injured in an accident.
Also, personal injury protection (PIP), or MedPay, can be purchased. This type of auto insurance coverage pays for your own medical bills, as well as the medical bills of your passengers, regardless of who was at fault for the accident.
Another type of insurance coverage to consider is uninsured motorist property damage and uninsured motorist coverage. These coverages help pay for your expenses if another driver is found at fault in an accident that you are in and does not have insurance coverage. Also, UIM coverage can help cover the difference between the actual cost of your expenses and what another drivers insurance company will pay for now.
Other typical insurance coverages include collision insurance coverage, comprehensive insurance coverage, lease gap insurance coverage, roadside assistance, and there are several other more unique insurance coverages for specific situations that might not be included with other plans.
Who Needs Car Insurance?
Anyone who is driving in the United States will need some sort of proof of financial responsibility. In almost all states, a car insurance plan is the most popular way to satisfy this requirement. Auto insurance plans allow people to make smaller payments over time and be covered adequately. Other options generally include having a very large lump-sum deposit that is made in advance.
Car insurance coverage is needed by anyone driving a motor vehicle that requires it. This includes people who are driving cars, vans, trucks, farm equipment in some situations, motorcycles, and a number of other motor-operated vehicles. Check the requirements in your state to determine which vehicles you will need car insurance coverage for. It is also important to note that each person living in your household who might drive a car, even once, needs to be covered by an auto insurance plan. Drivers who live in other households and will be driving your vehicles will also need to be listed on your auto insurance plan.
Car Insurance Costs
Many variables affect auto insurance rates, and they can vary from one state to the next. Some states, for example, allow people's credit scores to be taken into consideration when determining the price for a car insurance policy. In other states, car insurance companies are not legally allowed to utilize a person's credit score as part of determining their auto insurance premium prices. Either way, a person's driving record, the year their car was built, the make and model of their vehicle, the number of miles being driven each year with the car, and several other factors as well, all play a role in determining car insurance costs.
Drivers can control some of the variables that are used, including raising or lowering their minimum limits, raising or lowering the deductibles, adding or removing specific types of car insurance coverage, taking defensive driving courses, improving credit, improving their driving record, and others.
Sometimes there are variables that are out of a person's control that also affect pricing. The area you live in, such as the state, county, or neighborhood, can affect what you pay for an auto insurance plan. Some people consider these types of things when looking to rent an apartment or purchase a home, something to keep in mind if you're planning on doing either of these things in the near future.
How To Buy Car Insurance?
Using the tools here to get free auto insurance quotes is the best way to buy car insurance. It is also the best way to save money on an auto insurance policy. You will want to take discounts into consideration when looking at plans too.
Discounts And Extras
Many discounts are available on car insurance policies, including discounts for having a good driving record, discounts for purchasing multiple types of policies from the same company, having multiple cars on the same policy, being a good student, having anti-theft devices installed in your vehicle, and numerous others. Look at both the discounts that you qualify for with each company, as well as the extras that you get from each car insurance provider. Not all auto insurance services provide the same things with their policies. Some may include roadside assistance in their price and others might not, as an example. Use the information here to get free quotes on insurance coverage for your car today.