Life Insurance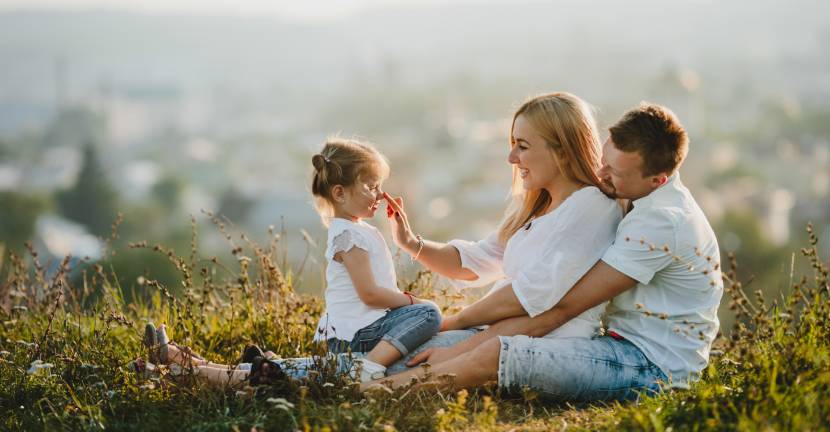 Many people think about what would happen if they were suddenly to pass away, what all of the effects would be. This includes, for some, fears of what would happen to their family after they were gone. Would their family be able to get by financially at the same or similar standard of living than they have already? Would they be able to pay for funeral expenses or their child's education, and many other questions are also thought about. This is one of many reasons that people opt to get a life insurance policy on themselves. Designated beneficiaries get the benefits from life insurance, which can help them with basic living expenses, funeral expenses, education for their children, and any other needs that they have.
There are many different types of life insurance policies, so doing your research to make sure you are considering the best policy for your specific situation is essential. This article, as well as others on this site, can help get you the information you need to make a smart and educated decision about which policies to consider.
What Is Life Insurance?
For people who are new to purchasing insurance policies, learning how insurance works and some of the details around it can be incredibly important. An insurance policy is a contract with an insurance provider. On one side of the agreement, you pay premiums to the insurance company. On the other side of the contract, the insurance company will provide a lump-sum payment, upon the person listed on the policy's death.
Life insurance pays out when the person named in the policy passes away. As long as the premium payments for the policy are paid, the policy is active. Failure to make payments on a life insurance plan can result in the termination of the policy, meaning no benefits would be paid. The benefits that are paid are called death benefits, and they are lump-sum payments that are paid out to the beneficiaries. It is possible to designate specific amounts of the death benefit to different people, usually designated as percentages.
Life insurance can be a fantastic way to make sure that your family is well protected financially in case an unexpected situation occurs. Some companies do offer a free life insurance plan as a benefit of working for them. These types of policies are often smaller policies that payout, in many cases, between $10,000 and $25,000. You will want to check whether or not your company provides a complimentary life insurance policy. If they do, you may want to consider upgrading to a more extensive policy or purchasing another life insurance plan that is not the one offered. Sometimes a smaller amount of coverage is not enough to cover the needed expenses of your family after you are gone.
Types Of Life Insurance Policies
Term Life Insurance Plans
Designed to provide people with life insurance coverage for specific periods, term life insurance has both positives and negatives. In most cases, the plans cover a person for between 10 and 20 years, though sometimes longer-term policies can be found. In most cases, term life insurance policies have premiums that stay the same for the entire period the plan is active. After the term ends, however, it might renew automatically at a higher rate. You can cancel a policy at any point in time, but if you do not have an active policy then you are not covered if a situation occurs.
The rates that you would pay for an additional term are often substantially higher than what you paid for the previous term in your life insurance policy. This is something to keep in mind when considering this purchase. Life insurance policies can be used to replace the income that would be lost if a person passes away. By providing a safety net to your beneficiaries, goals that they have are a lot more likely to be met. For some people, there is no need for additional money outside of what is already saved up; a life insurance plan might be something that they pass on. Remember, life insurance benefits are paid in a single lump-sum payment.
Universal Life Insurance
Another type of life insurance policy that is available is universal life insurance. This insurance type is a permanent life insurance plan, meaning that it is a policy that is designed to provide life insurance coverage for a person's entire life. As a policyholder, you will still need to make sure you are making your payments on time as missed payments may terminate your policy. These policies can be quite flexible and often allow people to raise or lower their premium payment or coverage amounts throughout their lives. Due to lifetime coverage being part of the policy, these policies are often more expensive than term life insurance plans.
In many cases, universal life insurance is utilized as part of an estate planning strategy that is not only flexible but can also help preserve wealth as it is transferred to beneficiaries. This type of policy can also be very useful for people whose families have long-term financial needs. Many people spend more money, or have the most debt, in the earlier years. People have expenses relating to college educations, the purchases of vehicles, the purchasing of a home, the starting of a family, and numerous other considerable expenses.
Over time, providing money for their children to go to college can become something parents are paying more attention to. After these major expenses have passed, people are generally starting to decrease the amount of debt they owe. Due to this, people who are of a certain age may find that their families are no longer in need of large lump-sum, so they choose not to get a policy.
Whole life insurance is another type of policy that is designed to provide life insurance throughout a person's lifetime. The rates are usually higher than term life insurance policies, and the premium payments are fixed. Whole life insurance has a cash value as well, and there is a savings component that may accumulate tax-deferred over time. This type of policy is often used as an estate planning tool.
The Big Picture
The big picture in regards to life insurance is that it can be an incredibly valuable tool to help with estate planning, to prevent financial burden, and to help other family members achieve their goals after you die. There are numerous types of life insurance policies in existence, and they each have their strengths. There is a process that occurs for most life insurance policies, sometimes including a medical questionnaire, a medical physical, and a look at a person and their families medical history. Depending on these variables, as well as others, one person's life insurance policy could cost more than another person's.
Finding a fantastic life insurance policy and getting the cheapest rates for life insurance plans can save people a lot of money throughout their lives on this great protection. Take some time to compare companies here on the site, get quotes, and continue learning about life insurance plans.