Medical Supplement Insurance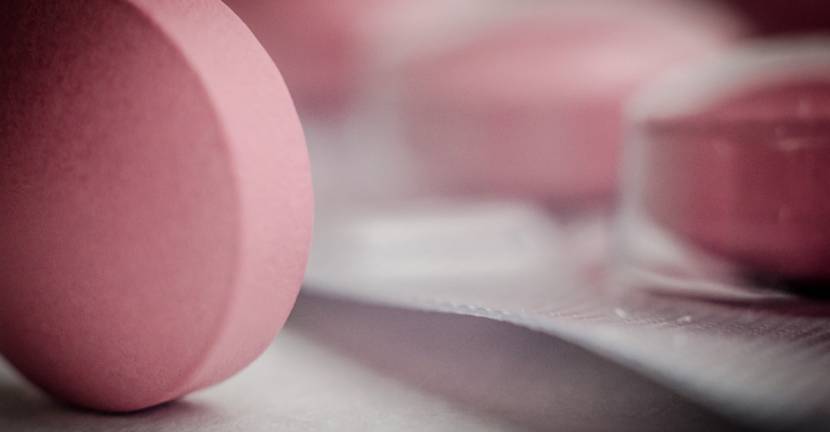 Intro
In the United States, medical expenses can get very pricey for people without insurance coverage. When people head to the hospital, even if they have a health insurance policy and even if they have Medicare Part A or Medicare Part B, there are expenses that people pay out-of-pocket for medical services. In some cases, people who are utilizing Medicare Part A and Part B, or Original Medicare, can save money by adding on a Medicare supplement insurance plan. This plan is also called Medigap. The concept behind this type of insurance policy is that it fills in the gaps in coverage that people who have purchased Original Medicare, Part A and Part B otherwise miss. This can include things like deductibles, coinsurance, copayments, and more.
In the vast majority of states, there are ten standardized plans for Medicare Supplement insurance. These include Plan A, Plan B, Plan C, Plan D, Plan F, and others. Not every insurance provider needs to offer all of these plans, but they do all need to offer Medicare Supplement Plan A at the minimum. They are also required to offer either Plan C or Plan F if they are offering any Medicare supplement insurance plans outside of just Plan A.
What Are The Medicare Supplement Insurance Plan Basic Benefits?
Each of these lettered Medigap insurance plans are required to offer the same standardized basic benefits regardless of where the insurance company is located. Anything that is offered in addition to these basic benefits, however, can vary from one Medigap insurance provider to another. Due to this, it is vital that you look over the policies you are considering so that you can find the plan that best fits your needs. These plans are standardized across the country, except in Massachusetts, Minnesota, and Wisconsin.
Medicare Supplement Insurance policies do not have to cover things like dental, vision, long-term care, or hearing aids, but all plans must cover at least a portion of a range of basic benefits. These benefits include Medicare Part A coinsurance costs, for up to an additional 365 days after the initial benefits are exhausted.
Also, hospice care coinsurance or copayments, and Medicare Part A, Medicare Part B coinsurance or copayments, and the first 3 pints of blood used in a medical procedure can be covered. Different letter Medigap plans offer different things, and some plans include coverage for the Medicare Part A deductible, the Medicare Part B deductible, Part B access charges, preventative care coinsurance, skilled nursing facility care coinsurance, and foreign travel emergency care. Some plans have additional benefits as well.
How Much Does Medigap Cost
While private insurance companies have a requirement to offer the same basic benefits in each lettered plan for Medigap, they do have the ability to charge different premiums. Due to this, shopping around to different insurance companies, both to find a policy that fits your needs the best and to get the best price, is a smart plan. There are a few different ways that insurance companies can choose to price insurance policies. These include community no-age-rated, issue age-rated, and attained age-rated. Community no-age-rated policies have the same price for the policy regardless of a person's age. Issue-age-rated plans base premium costs for Medigap insurance on the age you are first enrolled in supplemental coverage. For people who enroll at a younger age, a cheaper premium can be paid. Another type of Medigap policy is attained age-related. These policies are based on a person's age when they first purchase a plan, but as a person gets older, the premiums for this policy type will go up.
Eligibility For Medicare Supplement Insurance
In order to enroll in any of these types of Medigap policies, you must be enrolled in both Medicare Part A and part B. Most people choose to enroll during the Medigap open enrollment., Which begins the first month that you are both 65 or older and enrolled in Medigap part B. This initial enrollment period lasts for six months. At this time, people looking for policies have a guaranteed issue right to join any Medicare supplement insurance plans are available where you live. Additionally, you cannot be denied basic medical benefits based on pre-existing conditions. If you miss the enrollment period, however, you might be charged a higher premium based on your medical history.
Another thing to keep in mind is that there are some cases where people are able to enroll in Medigap plans before the age of 65. Some of the reasons that people could qualify for a Medigap Plan before the age of 65 include a number of disabilities. You must also remember that in order to be eligible for a Medicare Supplement plan must also be enrolled in Medicare Part A and part B. People who are enrolled in a Medicare Advantage Plan Are not eligible for Medigap plans as well. In order to purchase a Medigap plan, if you have a Medicare Advantage plan, you will need to cancel the Medicare Advantage Plan and enroll in Medicare Part A and Part B. Also remember that it is ideal to purchase your plan during the Medigap open enrollment period. Getting a plan during open enrollment offers you protections when it comes to pre-existing conditions and your previous health history.
A pre-existing condition is a condition that someone has that is health related and existed before the start of a health insurance policy. In some cases, pre-existing conditions can limit coverage, disqualify people from coverage, or be excluded from an insurance plan. The coverage for pre-existing conditions, as well as the coverage someone has in general, can vary with each insurance plan. Due to this, it is vital to check specific plans official documentation for information on how the plan will handle pre-existing conditions.
Final Notes
Health insurance involves dedicating a certain amount of money each month to paying for insurance policy premiums. These plans can help people save incredibly large amounts of money and reduce financial strain if a medical situation arises. Get the best prices for health insurance plans by using the tools on this website. Do your research using the information here, and enter the health insurance market prepared.