Should I Buy Life Insurance for my Parents?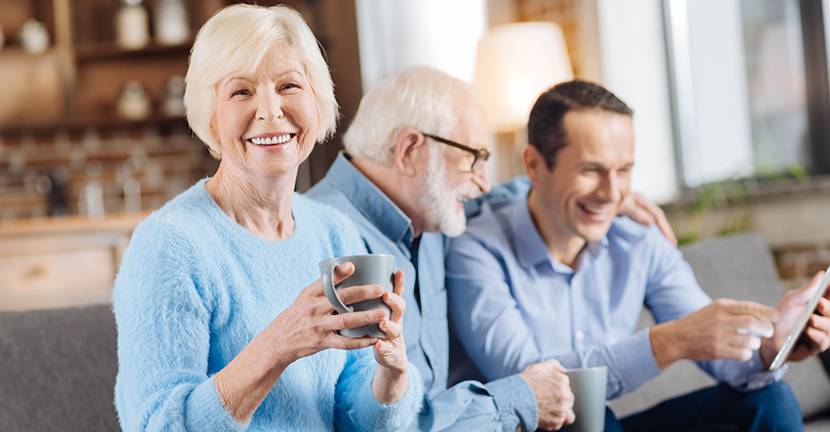 Have you been thinking of buying life insurance for your parents?
Sometimes it takes a bit of time and effort. If you are purchasing a policy for someone else, there are some additional rules that you need to abide by. Let's talk about them.
Can you actually buy life insurance for your parents?
The answer is: YES. When buying life insurance on your parents, you will typically need to have their knowledge and their approval first and foremost. In most cases, before age 85, buying life insurance for elderly parents can be relatively affordable, depending on the type and amount of coverage, and the carrier you choose to buy the coverage through.
How to buy a life insurance policy for your parents
Find out how much coverage they need. Getting a clear idea of how much life insurance to buy is the first and a very essential step.
Find a policy that fits their needs. The wide range of life insurance types is quite various and available today. After that take a close look at what it's offering and make sure it specifically covers the things you need to be covered. Just because a plan is cheaper monthly, doesn't mean it's the best policy for your situation.
Better contact an insurance agent who'll dig up a bunch of options and help you pick a policy. They'll also help submit your parents' medical documents and any other information you'll need for approval.
Decide who will own and pay for the policy. You must have your parents' consent. You'll need them to sign the application agreeing to the coverage. In some cases, a medical exam will need to be performed.
What is more, you must have your parents' consent. You'll need them to sign the application agreeing to the coverage.
Additionally, you'll need to demonstrate their death would have a financial effect on you. Thankfully, being their child satisfies this requirement.
Why consider taking out a life insurance policy for your parents?
Health care
Whether your parents' health is declining or they have routine medical costs, life insurance can help cover the bills. Everything is so personal that you better discuss the policies and riders with your provider.
Legacy
Many people purchase life insurance for their parents if they plan to leave an inheritance or legacy to their next of kin. Whether it's cash, property or retirement funds, a substantial amount of savings can be provided by life insurance payouts.
Funeral expenses
Funerals can cost even more than $10,000. If you don't want to pay out of pocket choose such insurance that will help to cover funeral expenses.
Taxes
Life insurance can help reduce the financial burden of taxes which is very significant because If you're responsible for the inheritance or estate tax when a parent dies, it's likely you'll pay taxes.
How much money you'll spend depends on your parents' net worth and state of residence
Dependents: If you're reading this, probably you're an adult. But what if your parents have young and/or disabled children or other dependents? You might be responsible for their care. Life insurance can help ease the financial burden, especially annuitized insurance.
What type of life insurance policy should I take out for my parents?
Any policy can be a good fit depending on your wants and needs, but there are a few standouts. Here's a quick what's what of life insurance types:
Term: Basic life insurance. Costs will rise with age, bad health and other factors.
Whole: A hybrid "kind of" savings account/insurance policy. Typically the best option for parents near or after retirement. These policies usually offer financial protection. Premiums are generally much higher than term life insurance, but they're distributed into both the death benefit amount and a cash value.
Second-to-Die: A two-person policy. Pays out when the second person dies. Best when one person is in poor health, since the healthier person will drive down costs. Also best for paying out estate taxes (which are only due when the second person in a marriage "moves on").
Indexed Universal: Like a variable policy, it's a hybrid investment/insurance policy. It will be good for your parents because it provides lifetime protection. Furthermore, flexible premiums allow you to adjust your payments, or you can choose a fixed, consistent amount.
Universal: Universal life insurance is permanent life insurance with an investment savings element and low premiums like term life insurance. Most universal life insurance policies contain a flexible premium option. However, some require a single premium or scheduled fixed premiums.
Annuitized life insurance: Converts your lump sum payout into equal payments received for a certain amount of months or years.
Age 25-40: With younger parents, a term policy would be a great variant. With term insurance, you tend to have a lower monthly premium and the coverage amounts are much higher because term insurance is primarily used to replace any income a family would lose.
Age 40-85: Whole life insurance is typically the best option for parents near or after retirement. The cash value portion of the policy grows over time and often allows you to pay premiums or take out loans from the amount. The younger and healthier you are, the lower your premium will be, so it's important to lock in a low rate early on in case your health changes.